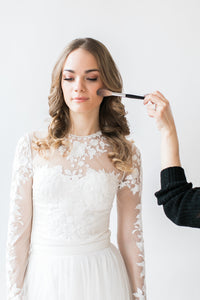 Hello, beauty!
By purchasing this deposit, you are securing your wedding date in our calendar are agreeing to all terms in the bridal contract. The $100 deposit is credited towards your wedding day invoice only. This deposit is not able to be credited to in-studio bookings. 
*Please note: All deposits are non-refundable in the event of a cancellation.
You will receive an email confirmation of your secured wedding date after we receive your completed deposit and online contract. 
Happy Wedding Planning!